LLM from Haryana, Punjab | LLM Admission 2022-2023​

LLM Admission Haryana, Punjab - Latin Legum Magister (LLM) Regular*, Eligibility, Duration, Fee Structure, Syllabus & Registration​
Introduction to the course
LLM is an acronym for Master of Legislative Laws. Law and Social Transformation in India, Constitutionalism, Legal Research and Methodology, Judicial Process, and other disciplines are part of the LLM core curriculum. International Law, Criminal Law, Corporate Law, and Taxation Law are just a few of the specialities available in LLM programmes.
Those who want to advance their careers as a Judge, Magistrate, Criminal Lawyer, Intellectual Property Lawyer, Legal Counsel, Law Officer, and so on choose LLM courses.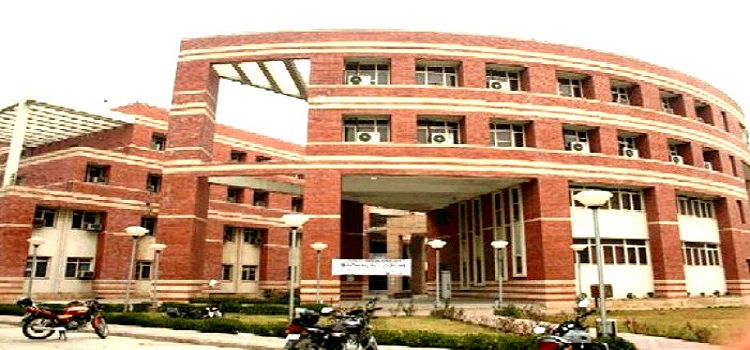 Looking for information on LLM Admission 2022? Find out everything you need to know about LLM Admission, Eligibility, Fees and Registration here !
Eligibility Criteria for LLM
In order to pursue an LLM in India, a candidate must pass a variety of entrance exams, depending on the college of their choice.
To be eligible for LLM, a candidate must have a degree in LLB/BA LLB/BBA LLB/B.Com. LLB/BSc LLB from a reputable college or university.
The candidate must have completed any of the above educational courses with a grade of at least 50-55 per cent, though some colleges require a higher mark. Some private institutions also administer entrance exams to candidates in order to confirm their acceptance into a particular college or university.
Minimum Age Requirement: 17 years or more
All candidates must pass the entrance exams in order to be considered for admission to LLM programs. Admissions are made based on the results of the entrance exam and interviews conducted by the law school. Some of the most popular exams for LLM admission are listed below.
CLAT (Common Law Admission Test)
LSAT (Law School Admission Test)
AILET (All India Law Entrance Test)
ILICAT (Indian Law Institute Common Entrance Test)
TS PGLCET (Telangana State Post Graduate Law Common Entrance Test)
AP PGLCET (Andhra Pradesh Post Graduate Law Common Entrance Test)
IPU CET (Indraprastha University Common Entrance Test)
BHU PET (Banaras Hindu University Post Graduate Entrance Test)
Admission process for LLM 2022
Candidates who wish to apply for admission to the LLM program must first go through the college's selection process. The following is a description of the commonly accepted LLM admission process at most Indian law schools.
To shortlist applicants, many colleges accept national/state level law entrance exams.
For the admissions process, some colleges hold their own institute-level entrance exam.
Some colleges offer merit-based admissions, in which candidates are chosen based on their overall score in the qualifying bachelor's degree.
At some institutes, additional rounds of Personal Interaction or Group Discussion may be held.
Some employers expressly state that candidates with a postgraduate degree are preferred. An LLM is an asset that allows you to stand out among the throngs of other job seekers, even if it isn't stated explicitly. An LLM is a wonderful asset to your portfolio and CV in today's tough, competitive job market; it can help you land your dream job by demonstrating to employers that you have the intellectual ability.
An LLM allows you to advance and continue your education; some students pursue an LLM to expand their legal knowledge or specialise in a legal field.
People frequently change careers, and an LLM is an excellent way to gain legal knowledge. Those who have worked in a different field and want to try something new can pursue an LLM followed by a GDL to become qualified to practice law.
A taught postgraduate master's course is usually required to obtain a PhD (Doctor of Philosophy) or to be referred to as a doctor. Many students pursue a Master of Laws to advance their education and reach the academic level that will allow them to pursue a PhD.
In a situation where it appears that there are no opportunities for advancement at work, having an LLM qualification may help you advance at work and thus increase your salary package. In essence, the LLM may help to open many doors in terms of career opportunities once completed.
 Law and Social Transformation in India, Constitutionalism, Legal Research and Methodology, Judicial Process, and other topics are included in the LLM syllabus.
The LLM programme is split into four semesters. The LLM course syllabus covers a wide range of topics, as well as practising law and developing the required skills to operate as a professional
Colleges that provide LLM
The top universities or colleges in India for studying LLM
National Law Institute University
National Law School of India University (NLSIU)
NALSAR University of Law
Delhi University
Gujarat National Law University (GNLU)
National Law University
Aligarh Muslim University, Aligarh
Law is one of the few professions that is recession-proof and available in both the public and private sectors. Skilled LLM graduates are also hired for private practices, where they can earn large sums of money by representing clients in various courts across the country.